Magnit is a leading Russian retailer with almost 21000 shops in just under 4000 cities and towns in Russia. We have millions of daily touchpoints with our stakeholders: customers, employees, suppliers, authorities and of course investors. It makes an enormous difference how we operate and conduct our business.
Interactive presentation Download presentation in PDF
We have always tried to operate as a responsible corporate citizen and conduct our operations in a sustainable way. In 2019 we launched a project to systemize this approach and started developing a comprehensive Sustainability strategy, which will allow us to improve on these issues and measure ourselves in a more efficient way against best industry standards.
Our new strategy is firmly based on the 10 principles of the UN Global Compact and their 17 Sustainable Development Goals as well as stakeholder expectations which we surveyed extensively in 2019.
We have set ourselves an ambitious goal of embedding sustainability into every aspect of the business and its processes, having it motivate our employees and inspire our customers, help us develop the communities where we operate and set an example for the industry. We look forward to building a vast network of partners from all areas of our stakeholders as much more can be achieved with effective partnering than with any entity working in isolation in achieving the ambitious goals we have set.
We have set ourselves an overall target that is to become the #1 Retailer with Purpose in Russia.
We have adopted 5 key Ambitions that will guide our work, goals and commitments:
We want to be the leader in environmental impact reduction in the industry;
We want to make a positive impact on the quality of life of all Russians;
We want to be the number 1 employer in the industry;
We strive towards a 100% responsible supply chain;
We want to have best in class Corporate Governance.
We have drafted and are now implementing a whole new set of policies and statements that govern our sustainability approach, each of which regulates the procedures for Magnit's interaction with stakeholders within a specific subject area.
We have identified 5 different focus areas for our work, each of which have multiple working streams and include commitments we will undertake to achieve by 2025. The focus areas are:
Environment
CO2 emissions Packaging waste Food waste Energy and water use

Sustainable Sourcing
Products and raw materials from responsible sources Best in local Food and non-food safety Responsible own agriculture and production Private labels Green marketing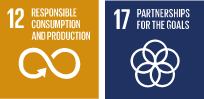 Employees
Fair, safe and rewarding workplace Talent management Training and development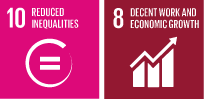 Communities
Corporate volunteering Emergency help Charity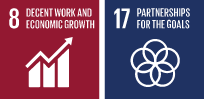 Health and Wellness
Promoting healthy lifestyle: nutrition and sports Availability of health related services and products

The sustainability work is monitored by the Board of Directors with regular reporting to the Strategy and Capital Markets Committees as well as the Board of Directors in whole.
''Our Society faces many challenges; economic, social and environmental. The best way we can meet these challenges is by operating in a responsible and sustainable manner. The world is changing and we have to change with it'' ; commented Charles Ryan, Chairman of the Board of Directors of Magnit.
We have established a Sustainability Steering Committee, which is headed by our CEO, Jan Dunning and has all key business area heads represented. This Committee will coordinate Magnit's sustainability activities including the interaction with stakeholders as well as make recommendations on the strategic direction for improving long term business sustainability in response to the social, environmental, resource and energy challenges. The Committee reports to the Board of Directors. Under the supervision of this Committee there are 16 working groups building a sustainable business model in all areas of our operations; retail, production, sourcing and logistics.
''I want to have sustainability in the DNA of our business, for every employee to be motivated and inspired by it. Now is a perfect opportunity to do it as we are transforming our business into a modern retailer fit for the future'' ; commented Jan Dunning, CEO of Magnit.