Magnit develops a multi-format business model aiming to cover major customer missions and become a store of choice for all Russian families.
Convenience Stores
A convenient store for everyday shopping with a large assortment of the most demanded food products and non-food goods at attractive prices. It is the most popular format: here, customers can quickly buy fresh dairy products, fruits and vegetables, bread, dry foods, flour and confectionery products, or household cleaning products. Stores are located both in cities and in remote localities, which makes Magnit the largest and the most accessible retail chain in Russia in terms of geographical coverage.
Convenience stores also include small pilots such as Magnit City and My Price.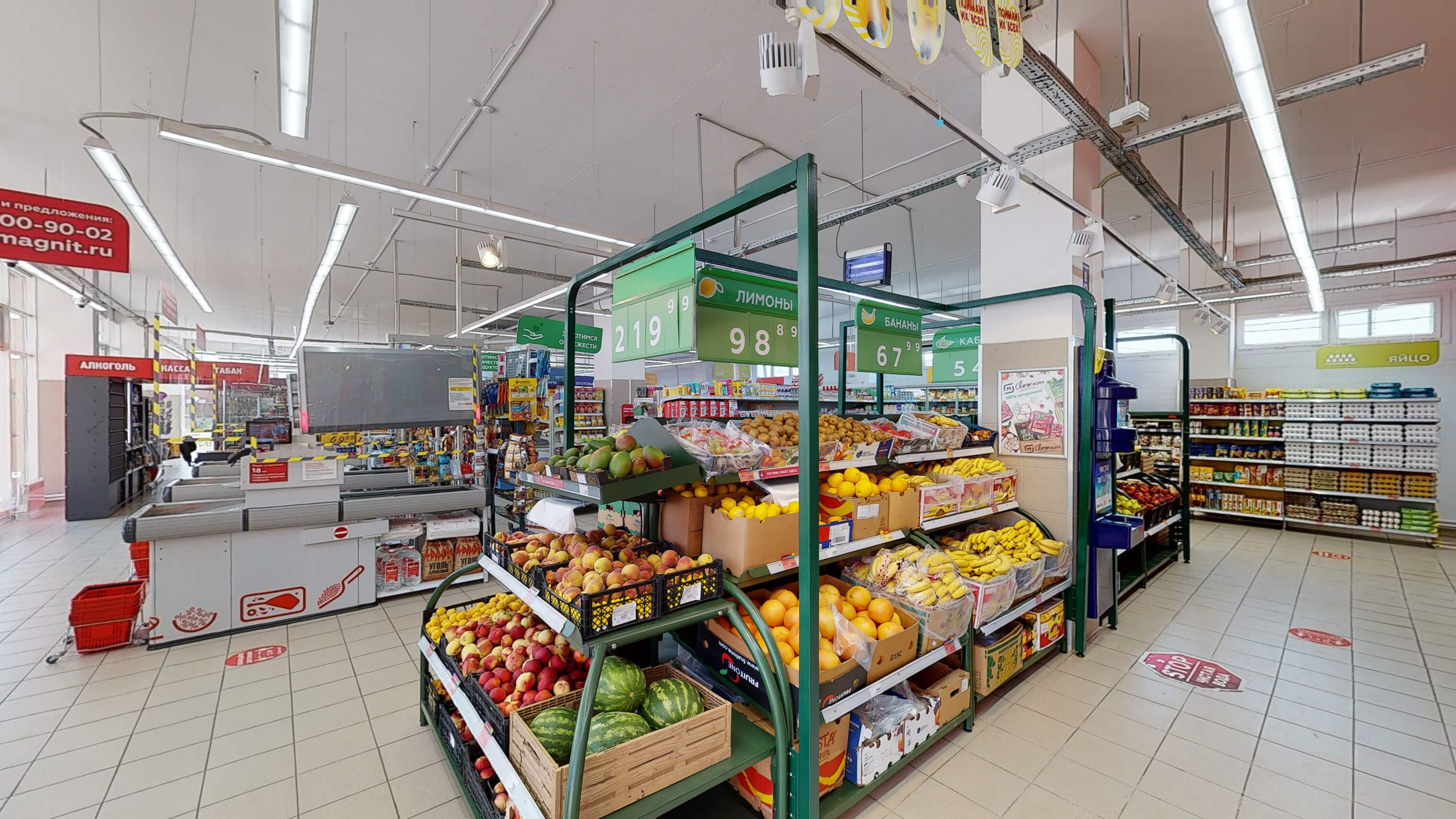 Magnit City
A small store with a cozy interior and a café, where visitors can charge their smartphone, connect to Wi-Fi, grab a bite, take away any of the ready-to-eat offerings, or make other small purchases. Assortment of stores includes pastry baked right in the store, ready-to-eat meals, coffee and tea to go, snacks, fruits, dairy products, ice-cream, and drinks. These stores are located in high-traffic areas: next to business and office centers, universities, on the central city streets.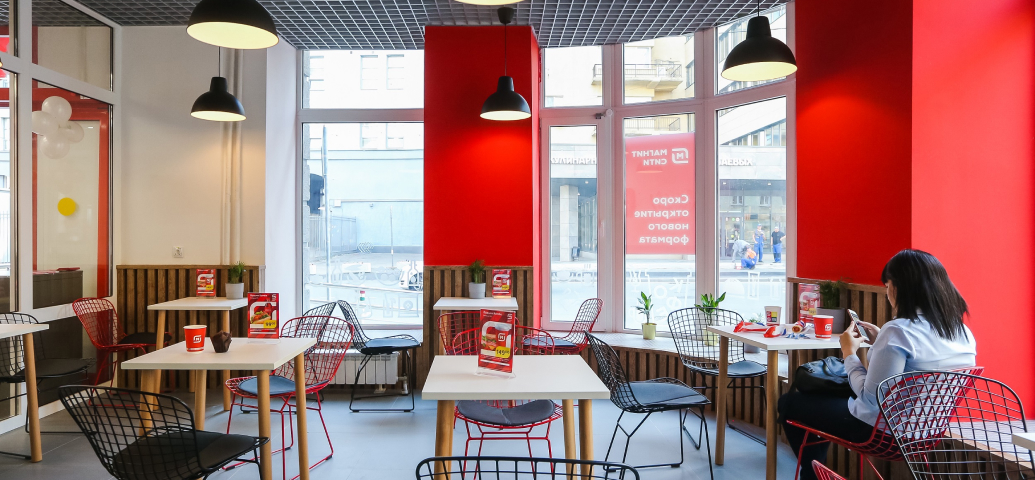 Supermarkets
Supermarkets include three sub-formats — Magnit Family supermarkets, superstores and Cash&Carry.
Magnit Family Supermarkets
These classic supermarkets, having up to 2,100 sq. m of space and a larger assortment than in the Convenience stores, are located at a walking distance in residential and business areas, as well as shopping malls. This format implies increased attention to the customer's comfort and pleasant shopping atmosphere, while keeping the attractive prices through the whole assortment.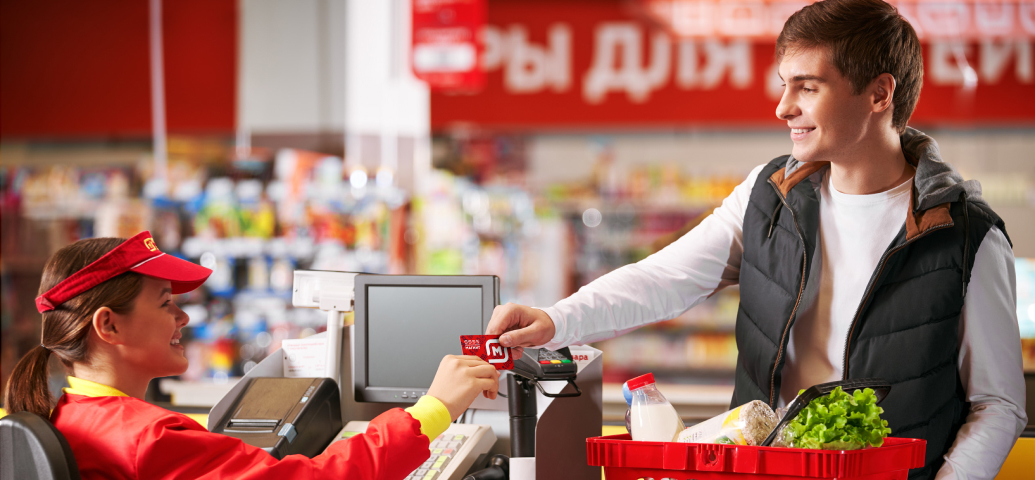 Superstores
Compact city hypermarkets with 2,100–3,000 sq. m of selling space. It is a modern and high-tech format for the whole family located at walking distance within the city. Such stores have broader assortment in all categories of products, including Magnit's private labels, focus on fresh and ultra-fresh products, offer useful services, have dedicated kids and healthy lifestyle departments, and boast their own cafés and culinary products prepared in the store.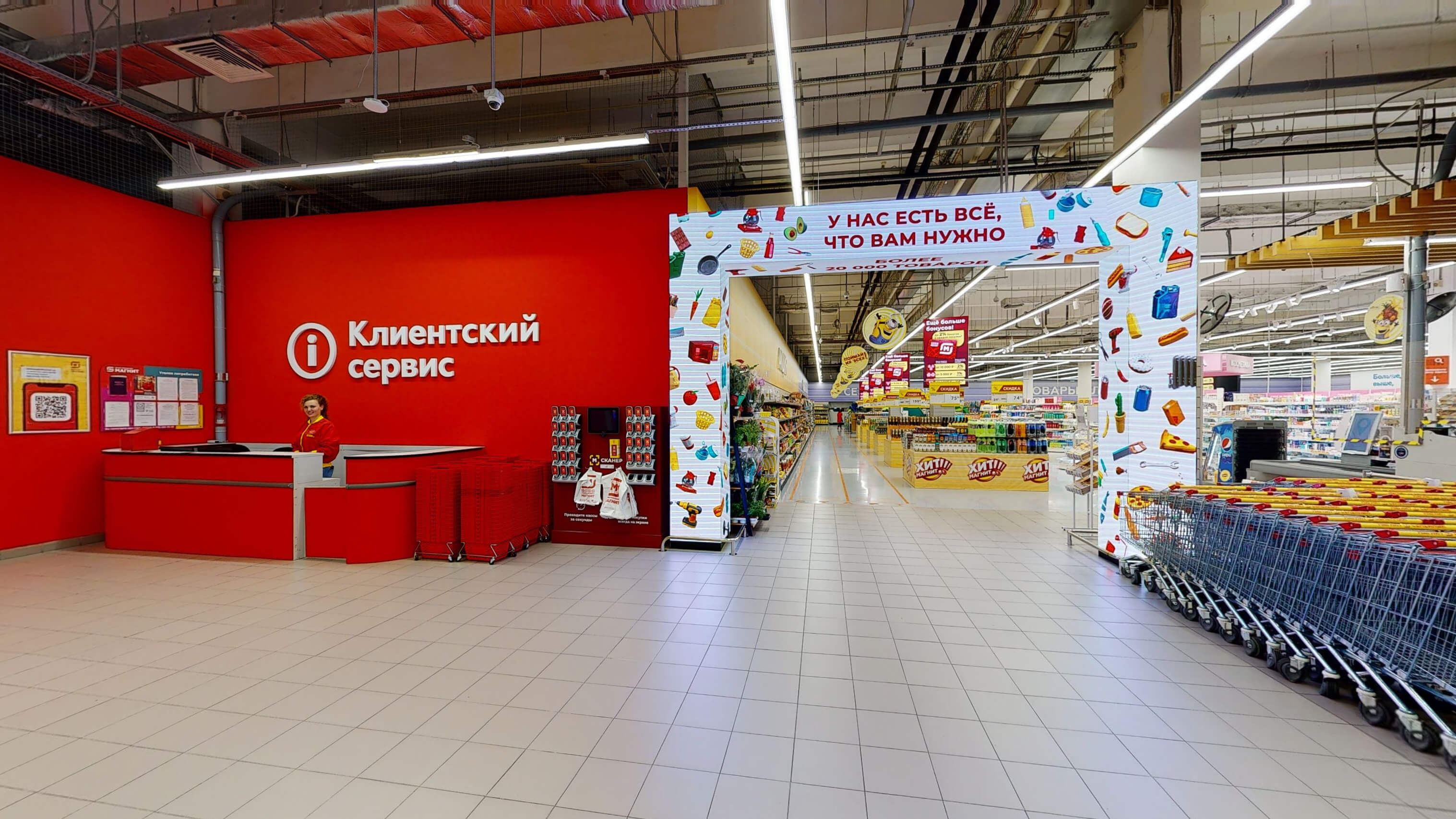 Magnit Cash&Carry
The Cash&Carry format is geared towards retail customers and small enterprises who are interested in bulk purchases at low prices. The Company started developing its Cash&Carry format in 2017. These stores have wide aisles for heavy-duty trolleys, possibility to load goods from a platform, as well as wholesale managers who will help order goods and assist with preparing documentation. This format has a progressive discount system that ensures significant savings in case of larger purchase volumes.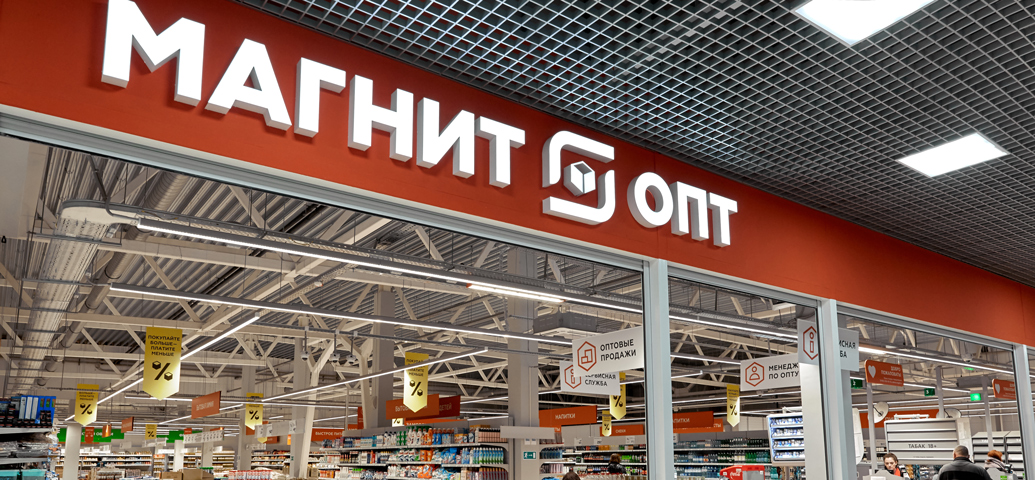 Drogerie
The drogerie format pertains to stores with non-food assortment launched by the Company in 2010. Assortment of a cosmetics store includes mass-market make-up products and personal care items, including private labels (Stellary, BeautyBomb), household cleaning products, perfumes, hygiene products, and household items. These stores are located next to home or office, thus being very convenient for daily shopping.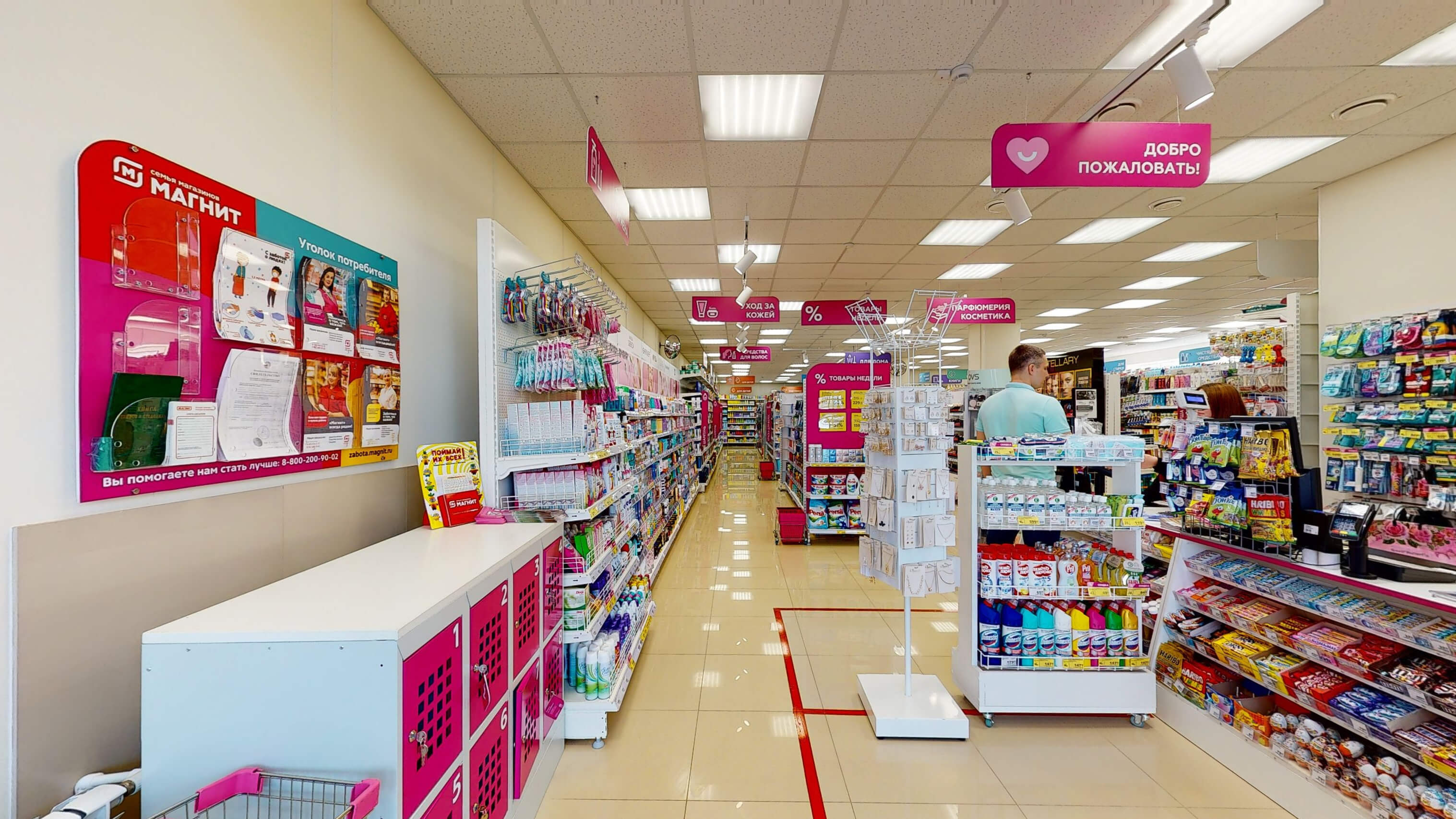 Other Formats
Magnit Pharmacy
This modern pharmacy format was launched by the Company in 2017. Among its advantages are affordable prices, easy navigation, convenient and open display, personnel who can help with choosing the right product. Apart from pharmaceuticals, the assortment also includes items from segments such as medicinal cosmetics, family products, beauty and personal hygiene articles, baby food, medical products, and seasonal offerings. Pharmacies are usually opened inside or next to the convenience, supermarkets, and cosmetics stores.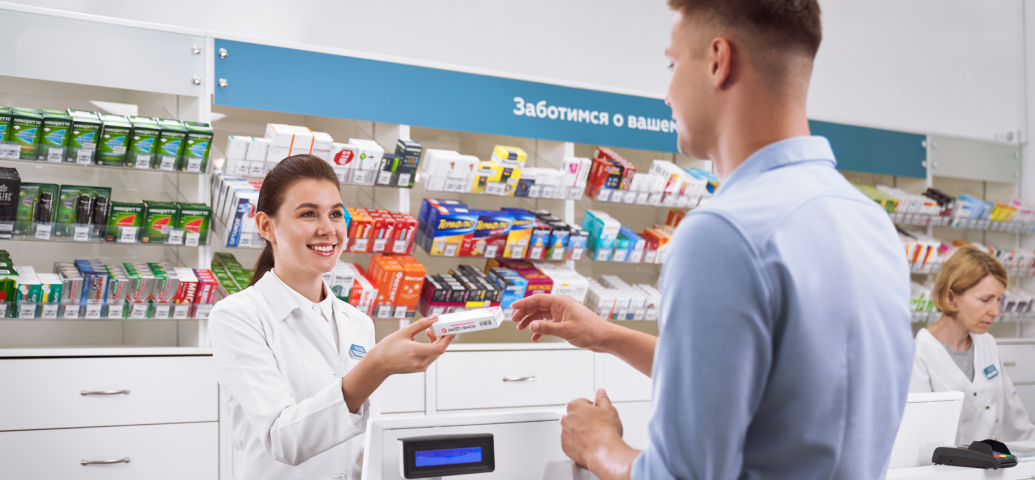 Ultra-Small Format Stores
Ultra-small format stores include stores with basic assortment in the Russian Post offices including remote areas with the population of less than 3,000 citizens, and stores with basic food and non-food products at petrol stations.