Magnit is developing a multi-format business model, striving to become closer to customers through a targeted approach to assortment management.
Key formats
Magnit and Dixy convenience stores
A convenient store for everyday shopping with a broad selection of the most demanded food products and non-food goods at attractive prices. It is the most popular format: here, customers can buy fresh dairy products, fruits and vegetables, bread, dry foods, flour and confectionery products, or household chemicals while spending minimum time. The Company opens Convenience stores in bedroom communities, business areas, and shopping malls. The format is split into three clusters: Metropolis (offers more leisure products and is designed according to ensure the best look & feel, focusing on ambiance, useful services, and digital solutions while maintaining attractive prices), City (has a balanced offer and focuses on the Fresh category), and Village (offers more household products).
Magnit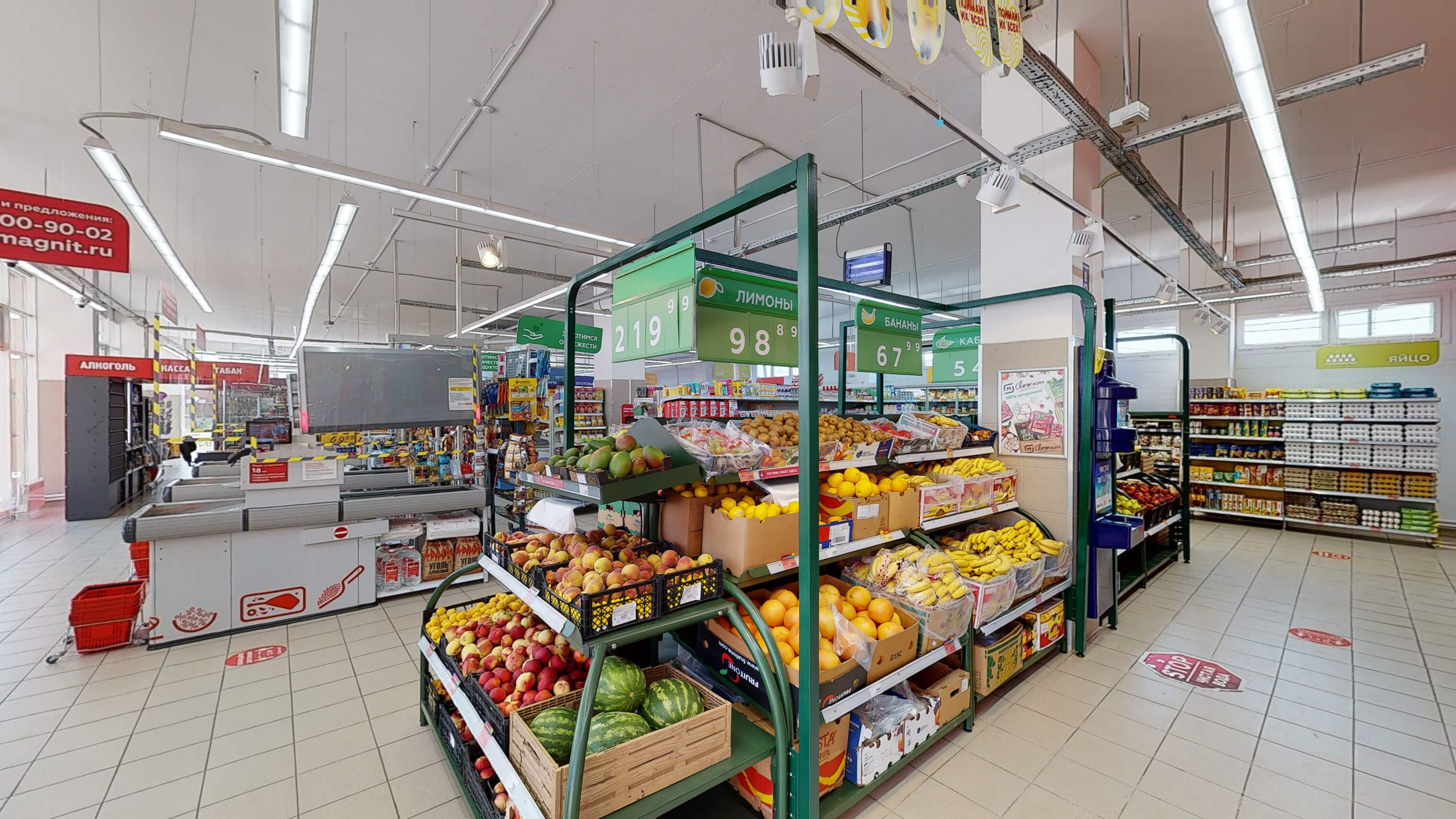 Dixy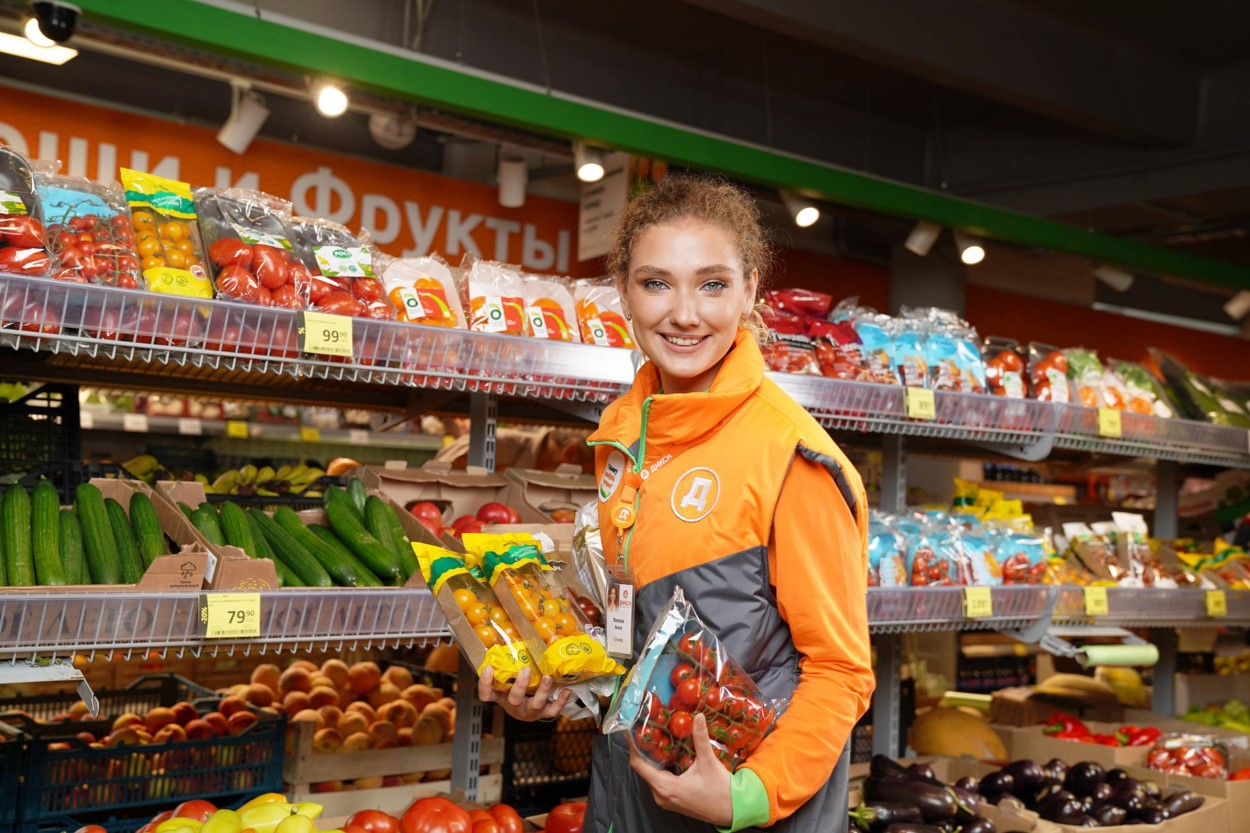 Magnit Family supermarkets
A supermarket with an expanded assortment, improved customer experience, reasonable prices, and a special focus on gastronomic experience. Magnit Family stores are located at a walking distance in bedroom communities and business areas, as well as shopping malls. The format offers a broad selection of products with a focus on the Fresh category and has a dedicated department for culinary products as well as special departments with products for healthy living.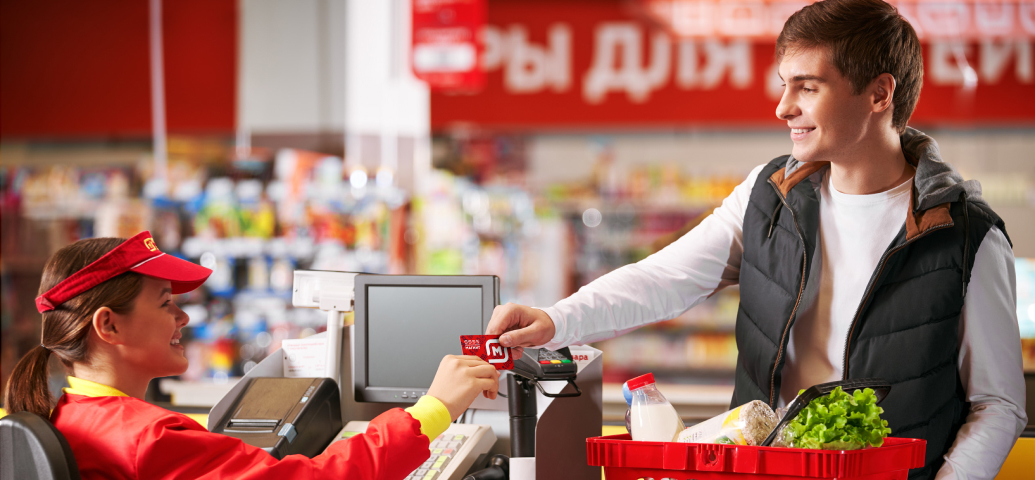 Magnit Extra and Megamart superstores
A modern and high-tech large format for the whole family that carries an expanded assortment, covers all shopping missions, and focuses on good value for money. The superstore is characterized by a bright interior design, themed areas developed in partnership with the largest FMCG companies, an extended promotional offer, and cutting-edge technologies. The locations are selected in a way that combines convenient walking distance and easy car access. The assortment of non-food and seasonal products is adapted to the key customer missions, moving away from having "a little bit of everything" to a well-thought-out offer.
Magnit Extra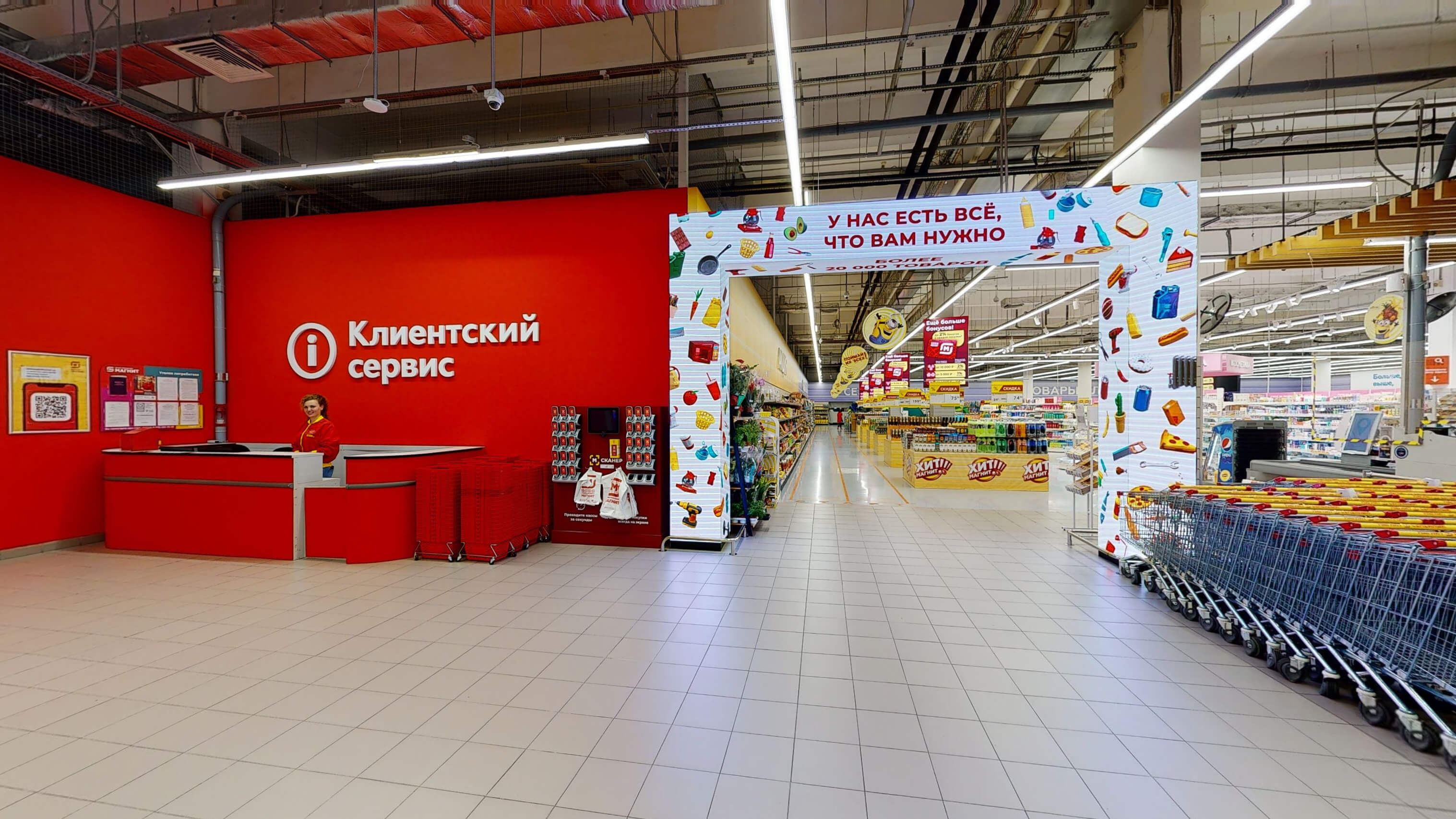 Megamart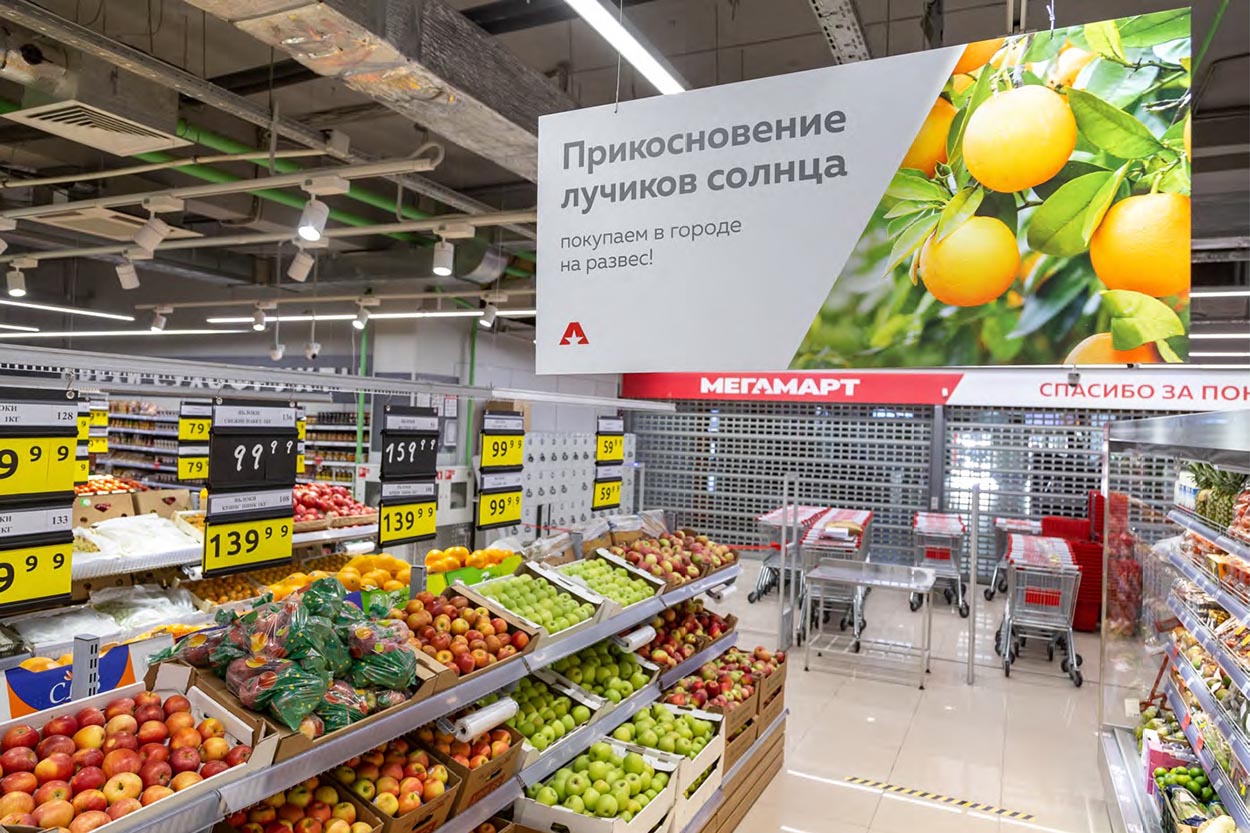 Magnit Cosmetic
A non-food store for women that helps them take care of themselves and their loved ones. It is split into three clusters: Metropolis (carries a broader assortment of products "for her": cosmetics, perfumes, skincare products), City (has a balanced offer), and Village (offers more products "for home" and "for loved ones": hygiene, children's products, and household products).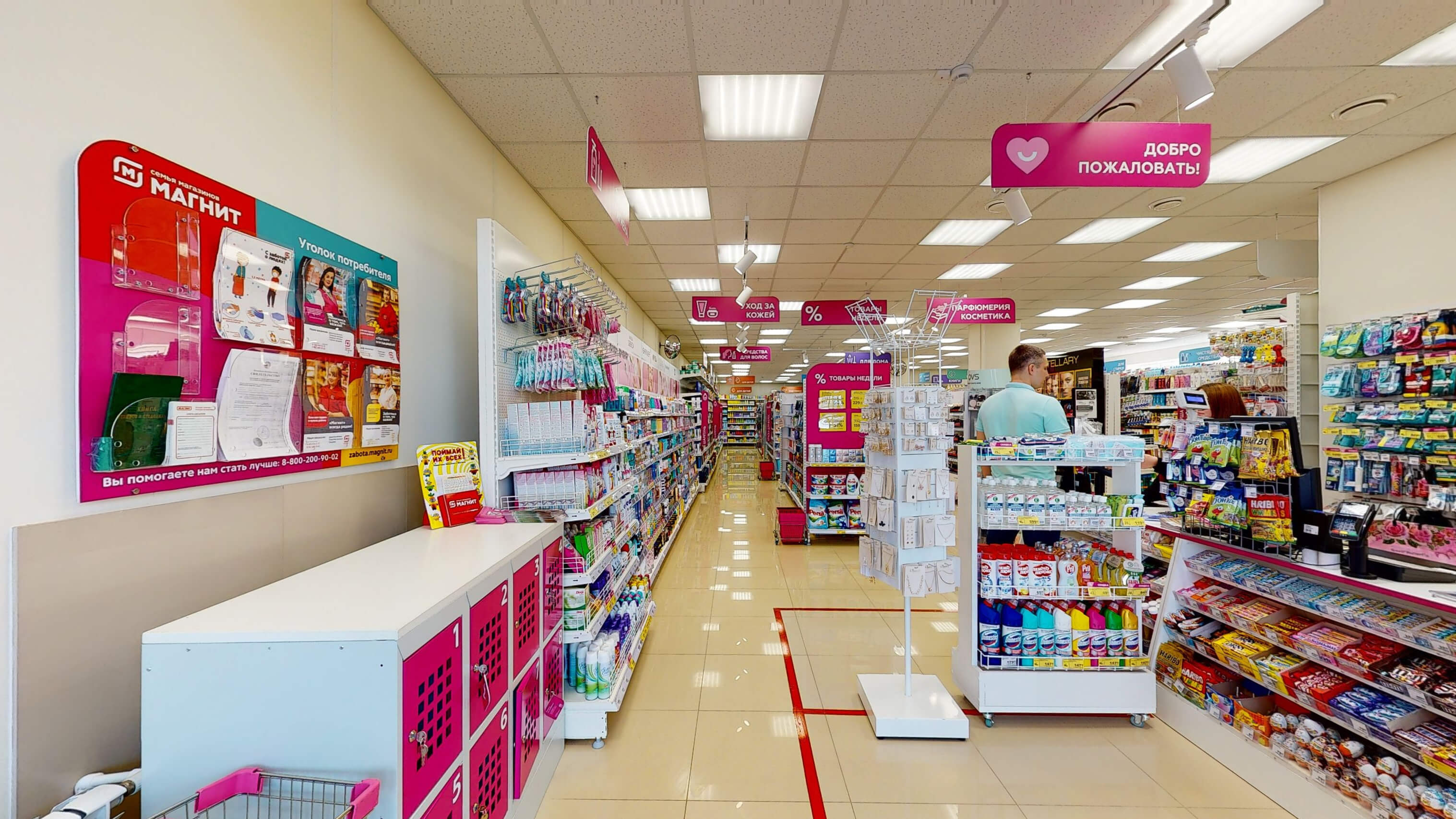 Magnit Pharmacy
A federal omnichannel chain of pharmacies with an optimal assortment at affordable prices. Pharmacies are located in bedroom communities (more non-medicinal products and parapharmaceuticals), near hospitals (focus on prescription medicines and medical devices), in high-traffic locations (focus on basic pharmaceuticals and products from the medium price segment), as well as in the Village cluster (focus on vital medicines and "first price" products).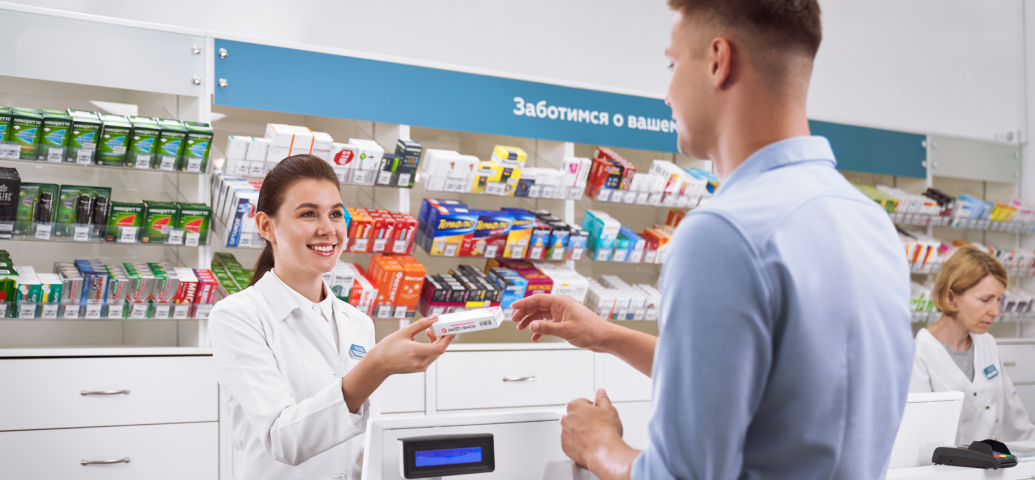 New high-potential formats
E-commerce
Magnit has been implementing projects in e-commerce since the second half of 2020. The pilots are split into three types. The first one focuses on delivery of a wider assortment and major purchases from superstores using Magnit's own capabilities and covers the stock-up mission. The second provides express delivery from Magnit Convenience and Cosmetic stores and small-sized dark stores using Magnit's own capabilities as well via the Company's partners—Delivery Club and Yandex.Eats. The third offers online ordering of medicines and works via Magnit Pharmacy outlets, which in the future will be complemented by specialized dark stores.
My Price discounters
Stores offering a fairly limited assortment consisting mainly of high-quality private label products and "first price" goods in value packs at consistently low prices. These stores satisfy the basic customer needs for FMCG products. They follow simple zoning principles and have only a basic equipment setup while maintaining a high level of customer service.
Magnit City
A small shop with a cozy interior design and a café area where customers can charge their phones, connect to Wi-Fi, have a snack, grab some food to go, and make small purchases. The assortment includes pastries that are prepared right in the store, ready-to-eat food, to-go coffee and tea, snacks, fruits, dairy products, ice cream, and drinks. They are opened in high-traffic locations: near business and office complexes, universities, or along a city's main street.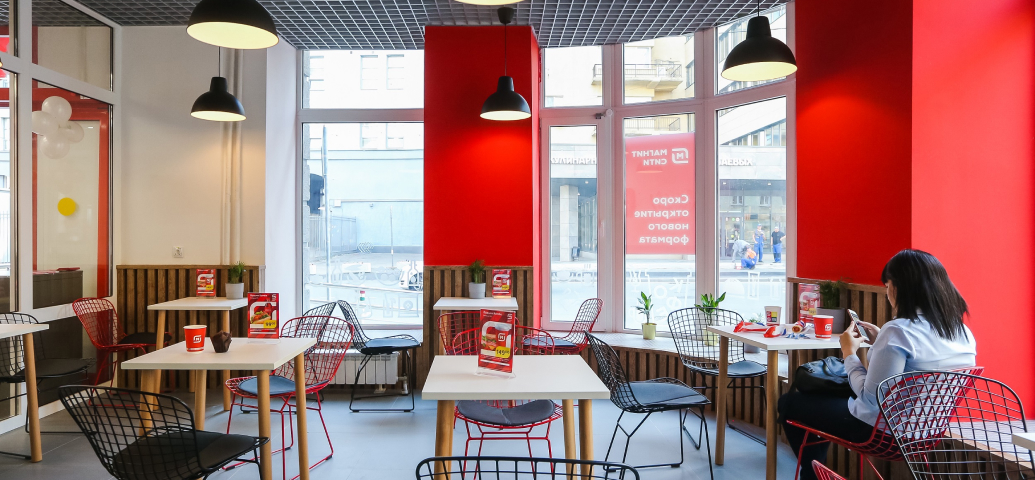 Magnit GO
A kiosk geared towards impulse demand and operating in high-traffic locations: office buildings, transport hubs, pedestrian streets, parks, sports facilities, educational institutions, etc. The focus is on ready-to-eat food and quick snacks, drinks, ice cream, and confections. The Company is piloting three sub-formats of kiosks - Kiosk Mini, Kiosk, and vending machines